In the last couple of decades, digitalization and advances in personal computing, and mobiles have significantly reshaped consumer behaviors and their expectations with it. These innovations are creating new frameworks for the development of smart and intelligent applications in packaging to communicate product information in a more interactive manner.
Especially since the origin of barcodes, many digital technologies have continually been tested to bring reforms to retail experiences. And once again product packaging is at the center of these developments. And smart connected packaging is playing a leading role in pushing evolution forward in a big way.
What exactly is smart connected packaging? 
In simpler terms, smart packaging incorporates technology to move far beyond the original functional uses of packaging, which were to contain, protect and preserve products. It provides a way for companies to transform physical packaging into interactive brand tools. It means brands can provide unique digital services to customers with added functionalities and enhanced user experiences.
It integrates connecting technologies like NFC tags, RFID tags, physical sensors, flexible electronics and QR codes directly into the packaging. Users interact directly with these technologies, using phones to launch dynamic, digital experiences that serve as a digital extension of the physical packaging.
Smart connected packaging offers several benefits both before and after the purchase:
Before Purchase
1. Convey product information for prospective buyers in the store 
Redken
The "Personalized Prescription," in this case, details the benefits of the very product the consumer holds in their hand. If they are in a store or salon and haven't made a purchase yet, it provides additional information that may influence that purchase decision. If they've already purchased the product, the experience showcases product instructions and more. 
2. Verify a product is not counterfeit through authentication services 
Italian olive oil brands use NFC to battle counterfeits and engage consumers
"Italian olive oil brands Buonamici, La Ranocchiaia, SPO and Il Cavallino are integrating NFC tags into their product lines to enable authentication and enhance consumer engagement, by delivering product information and other relevant content to customers' smartphones," writes NFC World. 
3. Confirm the product has not been opened or otherwise tampered with. 
After Purchase 
1. Provide exclusive content with purchase 
Lady Gaga "Chromatica" Oreos
"Differing from past Oreo releases is a digital singing component," writes Delish. "Sing It With Oreo encourages fans to send uplifting 'OREOgrams' to loved ones for the chance to win a special experience from Lady Gaga. From December 15, 2020 to April 30, 2021, fans can scan specially marked QR codes to record their very-own OREOgram." 
 2. Offer incentives for product registration 
Vita Coco Money Back Guarantee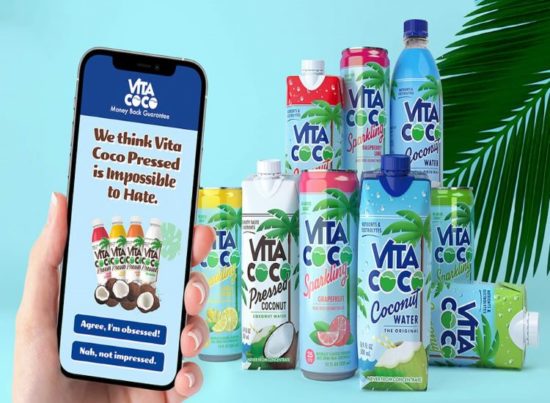 Vita Coco added a custom branded QR code to highly visible in-store displays that were part of the "We dare you not to love it" guarantee messaging promoting the new Vita Coco Pressed product line. This playful incentive encouraged engagement directly in the store as consumers launched the Blue Bite-powered digital experience on their phone by scanning the QR code. 
3. Provide assembly and care instructions 
4. Recommend new and related products
What's driving the need for it? 
New innovations in technology are shifting the focus of businesses to become more customer relevant so that they can access information about business and the product more easily. And as customers become more connected, they want unique, personalized and interactive experiences. Here smart connected packaging offers an opportunity to create meaningful brand relationships and ensure transparency.
The other factor that is driving the need for connected packaging is the growing need for companies to achieve supply chain resiliency as well as sustainability. And smart connected packaging provides scope for them to iron out inefficiencies in supply chains and gain more knowledge relating to a product's journey and use.
How can consumers interact and engage with smart packaging? 
In all industries, businesses are seeing connected packaging as a way to differentiate their brands. Successful early adopters included companies like McDonald's. In 2013, it created the "Track My Macca" app in Australia, enabling consumers to scan their boxed meal and find out its origin story through entertaining Augmented Reality animation. Another example is Pepsi.
"As part of the promotion for Pepsi's 10th year as the sponsor of the Super Bowl Halftime Show, the brand unveiled a special website, PepsiHalftime.com, with behind-the-scenes videos and an augmented reality (AR) experience on Instagram," reports Marketing Dive. "QR codes on the website and specially marked cans of Pepsi can be scanned with a smartphone camera to see an AR selfie lens in the photo-sharing app." 
What does it mean for manufacturers, brands and retailers? 
With the adoption of smart and connected packaging growing, businesses are understandably questioning what their return on investment will be from this technology. Connected packaging offers brands an effective way to drive app downloads and provides retail marketers with important data points. The data received is invaluable. With apps, marketers can receive up-to-the-minute insights on their customers including where they are, what time they were active and where exactly they are shopping.
At the same time, smart packaging can help businesses in supply chain optimization, greater quality control from raw material to final product, and enhanced product visibility in the market – meaning improved brand recognition and loyalty.
Smart connected packaging is an effective response to many evolving market dynamics like Covid-19, regulation, customer expectations and sustainability. It enables companies to weave digital threads throughout smart product lifecycles and create a steady flow of downstream and upstream value.
Machine Dalal platform is preferred by the buyers and sellers from the global print industry to get directly connected with each other and trade their machinery.
Visit the Machine Dalal website or simply download our app onto your  Android or iOS smartphone.