Effective barrier protection in packaging, especially in the F&B industry.
A significant change is occurring in the packaging and food industries as demand increases for sustainable, recyclable packaging solutions, including effective barrier protection against oils, grease and water. The increased awareness of consumers and brand owners and the plastic ban regulation provide an excellent opportunity to create paper and paperboard-based packaging solutions. Many countries have put stringent regulations in place to ensure recyclability, downsizing, and down-gauging become top priorities for manufacturers and multinational companies. However, there are several challenges in using paper or paperboard for packaging, having poor barrier abilities being the top one.
Improving paper's barrier properties is a crucial step in increasing its viability as a packaging material. The use of functional coatings offers paperboard packaging an improved water barrier for seafood, fruits, and deep freeze applications like ice cream tubs and frozen food. These coatings also provide excellent print receptivity and can even enhance the aesthetics of the product.
Barrier coatings for paper substrates prevent water, water vapor, solvents, oils, fatty acids, etc. from getting through the material under a range of temperatures and conditions. These coatings literally as the name implies act as a physical barrier against moisture and grease, for example.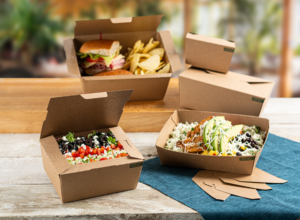 This impermeability has seen it being used in a wide range of industries, especially in food, pharmaceuticals, cosmetics, etc. It not only provides a renewable alternative to the traditional method of using plastic as a barrier material, but a more versatile and cost-efficient one as well.
Why barrier coating is needed for paper and paperboard
The barrier properties of packaging materials play a critical role when it comes to the protection of some products, such as moisture-sensitive foods and electronic devices. Here, paper is not a perfect material for packaging owing to its poor barrier properties, which can mainly be ascribed to its porous three-dimensional structure. The pores are present on the surface and inside the paper, molecules can diffuse through paper packaging rather easily and spoil the contents inside. Therefore, the porous nature prevents paper from fulfilling its protective function as packaging material, thus limiting its application in the packaging sector. Additionally, the poor water resistance of paper, originating from the hydroxyl groups of cellulosic fibers, largely constrains its use as a packaging material in humid conditions.
Types of Barrier Coatings:
Dispersion Coating
It is relatively a new barrier option that makes the paperboard liquid and grease resistant and breaks down in the recycling process like paper thereby providing a high yield of recycled fiber. The grease resistant board thus becomes suitable for short food contact applications including fast food and dry food packaging.
Green PE coating
It is made of renewable, plant-based raw material and provides a renewable alternative to traditional PE (Polyethylene) in protecting contents from humidity. This makes it used for drinking cups and packages for frozen food, ice cream and yoghurt.
PET coating
This coating provides an excellent barrier against grease and is heat resistant as well in addition to possessing solid WVTR (water vapor transmission rate) properties. It has wide use in trays for ovens, reheatable product packaging and bakery products.
PP coating
PP or polypropylene coating offers heat resistance and is suitable for deep freezing as well. It is primarily used for cups and trays for microwave ovens and frozen food packaging.
Barrier papers have increasingly been adopted as the preferred packaging material for the benefits they bring to the business:
Protection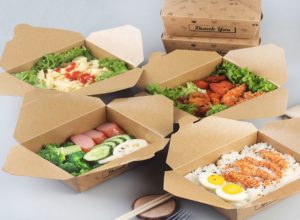 Barrier papers are strong enough to withstand the demands of transporting the product from the production facility all the way to the consumer.
Barrier papers with their sturdiness can withstand the extreme conditions of transportation and safeguard the enclosed items against any damage at the same time. For instance, they maintain their physical durability even in the humid environment of transportation. It helps to keep moisture from getting through them and protects the moisture sensitive components such as flour, masala, etc. In addition to that, they also keep foods like toast from going stale by preventing the moisture from getting out and preserve its freshness.
Shelf-appeal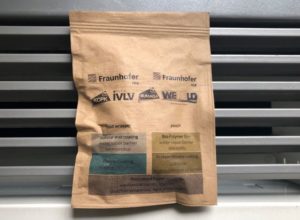 Barrier papers provide the brands with the possibility to develop the best look and feel that aligns with their intended vision for the product. For instance, papers which have a two-sided coating provide the designer with a printing surface to use sharp lettering, vivid colours and good visuality to enhance the shelf appeal of the packaging.
Recyclable
These barrier coatings applied on the paper or paperboard are either water-based polymer emulsions or solid biowaxes. Along with the green credentials of coatings, the paper and board coated with them typically are repulpable, recyclable, compostable and biodegradable as well.
The apparent shift to sustainable packaging solutions, especially toward recyclable barrier coatings is being driven primarily by the growing awareness regarding environmental issues among consumers. These barrier papers preserve the enclosed food against any damage and thereby increasing its shelf life. They are also used in packaging electronics products as they keep moisture from permeating inside which can damage humidity sensitive components.
Machine Dalal provides a common platform for industrial professionals of print, packaging and converting industry to connect directly and trade their machines without any meddling.
Contact us to know more or simply download our app onto your Android or iOS smartphone.